CARBON GROUP CHRISTMAS DONATIONS 2022: SHARING SOME FESTIVE JOY
Dear Customers and Suppliers,
Instead of sharing gifts this Christmas, we're giving on your behalf:
In the spirit of the festive season, Carbon Group has made donations to five extremely worthwhile charities – each charity has been selected with the help of our team members and, in some way, holds significance for them.
---
Read on to find out more about the charitable projects and organisations that Carbon Group is supporting this year:
– Autism Assistance Dogs Ireland
Autism Assistance Dogs Ireland focuses on training and placing highly skilled autism assistance dogs.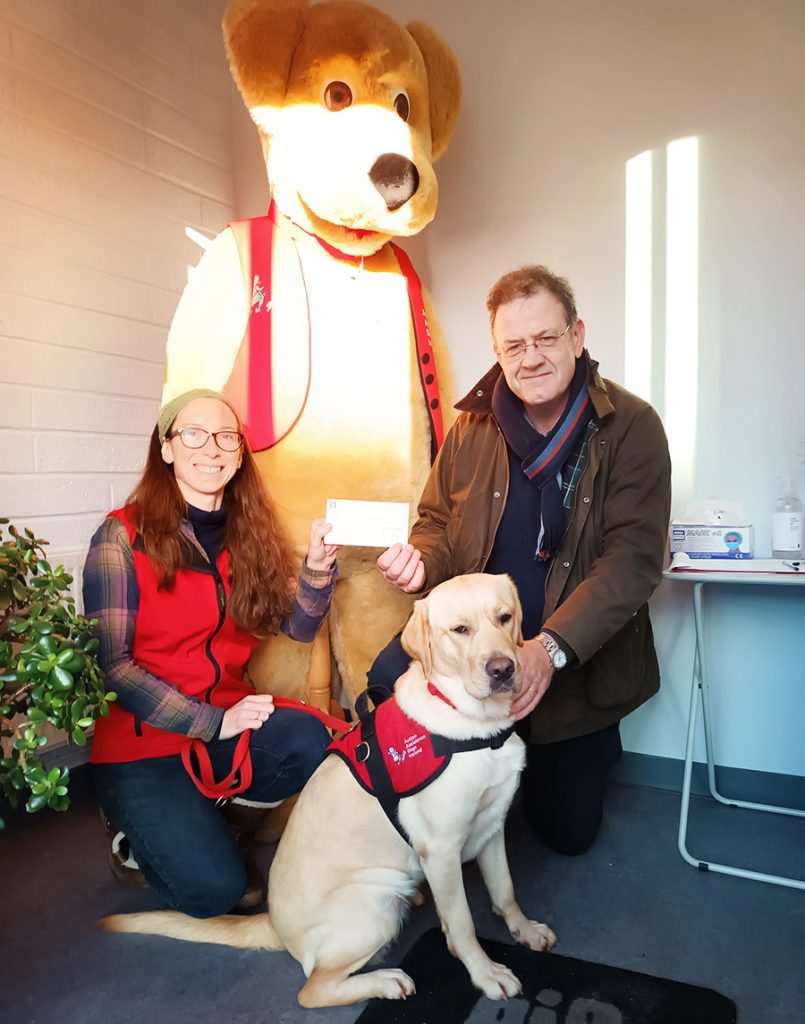 Assistance dogs are trained to the highest international standards to provide safety to children in public places. Assistance dogs enable children to go out and about safely and reduce anxiety, not just for the child but for the whole family. They can be a lifeline for children and their families when a child is suffering from the sometimes debilitating symptoms of autism.
In addition to training and placing assistance dogs, AADI also provides companion dogs – companion dogs can be a welcome friend to someone who struggles to form relationships with their peers and can help reduce anxiety for children and adults with autism.
---
– Northern Ireland Hospice
Northern Ireland Hospice provides a range of crucial palliative care services, as well as care and support for patients' families and carers. Each year, the Newtownabbey-based charity offers specialist respite, symptom management and end of life palliative care to an estimated four thousand infants, children and adults across Northern Ireland.
Launching its first hospice project when a 'Hospice Community Nurse' began providing local care in 1983, NI Hospice's provides both in-patient and community-based care. Their team includes doctors, nurses, physiotherapists, occupational therapists, social workers, complementary and creative therapists, as well as housekeepers and volunteers.
The charity prides itself on being a leader in specialist palliative care providing high-quality, person-centred approach.
---
– The Kharkiv Peace NGO in Ukraine
The Kharkiv Peace NGO is a voluntary non-governmental organisation that has been established to provide humanitarian assistance to Kharkiv residents affected by the war in Ukraine. Working in the Kharkiv municipality and surrounding region, volunteers engage at grassroots level, assessing the needs of residents across various villages, towns and suburbs
Food (including hot meals), hygiene kits and medical supplies are delivered to some of the most vulnerable and worst affected residents, with volunteers also supporting supply efforts at local hospitals and shelters.
---
---
Anna is a Ukrainian woman who has been living and working in Ireland for several years. View her video message to hear why donations of this type mean so much, particularly at this time of the year.
---
– Cork City Missing Persons Search & Recovery (CCMPSR)
Cork City Missing Persons Search And Recovery is a voluntary registered charity (CRN 20103651) which conducts land, river and sea searches. The charity respond to callouts from An Garda Síochana, Irish Coast Guard and the families of missing people. Their services are free of charge and the charity relies solely on donations.
CCMPSR volunteers are highly trained and professional in all aspects of search and recovery including active risk assessment, grid searching and navigation. We have a team of SAR divers, side scan sonar and a remotely operated underwater vehicle which gives us access to the most inaccessible places while searching.
They continuously adopt the latest search techniques and have recently purchased a drone to assist in covering large areas quickly.
Find our more on their website and Facebook page.
CCMPSR can be contacted via email (CCMPSAR@gmail.com) or on their 24/7 emergency contact number (087 9609885)
---
– The Society of Saint Vincent de Paul
The Society of St Vincent de Paul provides a wide range of services for vulnerable people through local offices, shops, resource centres, housing, day care and much more.
One key area of work carried out by SVP is person-to-person contact with people who need help and assistance: when someone contacts SVP with a request for help, they can expect to receive a visit from two friendly SVP volunteers who are there to listen and see what help or information the society can offer. Family support services, services for older people, child and youth services and community and family resource centres are all part of the wide range of services provided by The Society of St Vincent de Paul.
What's more, SVP seeks to not only provide immediate help to people in need, but also to tackle the root causes of the problems the charity deals with.
---
A very Merry Christmas & Happy New Year from all at Carbon Paint Centre!
NOTE: This year we'll close for Christmas and the New Year period on Friday 23rd December, 2022 at 2.30 pm. We'll reopen on Tuesday 3rd January, 2023 at 8am.